In the last few months I've seen ads for both a "Peep on a Perch" and a "Leprechaun on the Ledge," created in the spirit of the infamous Christmas Elf on the Shelf. These toys that magically move around the house (i.e., a thing you have to remember to sneak around and do every day) are supposed to be new traditions which help families celebrate St. Patrick's Day and Easter by encouraging good behavior throughout the holiday seasons. If this is your thing, just keep doin' you, but as I thought about these toys in the context of my family, I came to a bigger realization: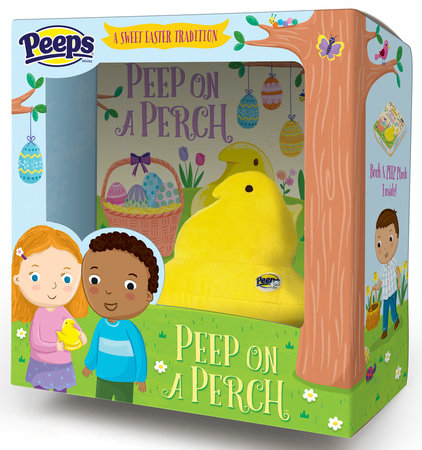 Easter is not spring Christmas.
Why are we suddenly trying to make every holiday Christmas? Pinterest wants me to believe people decorate with Easter trees and I need to make a homemade egg garlands and bunny wreaths for my doors. My Facebook and Instagram feeds are flooded with as many pictures of adorable kids with bunnies (both costumed and real), as they were with Santa pictures a few months ago. I know I sound like a Scrooge, but I am all for celebrations, holidays, and traditions that help us make special memories. I've bought my daughters matching dresses, monogrammed Easter baskets, stuffed animals embroidered with their names and the year, and baskets full of plastic toys that end up living under the bed or the bottom of the toy box. I'm not saying there's something wrong with any of these things; I'm just stopping to ask myself "why?"
We are celebrating, but simplifying. Here's how:
I feel like I've fallen for a marketing trap the last several years and believed the lie that more stuff equals a more special holiday. This year I am reining it in and remembering why we celebrate. This is what is working better for our family, but if you feel like you need to "go big or go home," well, you do what works for you.
1. Our dresses came second hand from a consignment sale.
If I'm being honest, we probably didn't need to buy any new dresses to wear to church, but sometimes it's hard to resist some new duds for a special occasion, especially at consignment sale prices.
2. I'm still doing an Easter basket, but I've decided to just do one for both of them to share.
Instead of filling the basket with stuff for stuff's sake, I'm trying to remember that the experiences and things we do together are what make a good holiday memory. Their basket will have books, a craft we can do as a family, a few practical things they actually need, and a treat we can bake together.
3. Keeping the traditions, skipping the busy.
We'll still dye eggs and hide them, because that's my favorite Easter tradition from my childhood, but maybe we'll just enjoy our back yard and won't feel like we need to run around to every Easter egg helicopter drop in town.
4. I'm not doing fancy.
Fancy food, fancy decor, and fancy methods of painting eggs. Fancy is just not part of the celebration this year because right now, fancy creates more stress. Maybe I will feel fancy again by Christmas.
What about you? Are you keeping Easter simple this year?